Product development
We want to be your partner at every stage of sending your products to market. Our support is available for more than contract manufacturing. By leveraging our unique R&D capabilities, we propose products that anticipate market needs and deal with environmental issues.
We offer a one-stop service for the product development process, from prescription design to obtaining approvals. We promptly develop products that match your needs by utilizing our wealth of knowledge and expertise accumulated over our more than 100 years of history.
We are able to handle a variety of dosage forms and packaging formats because we have a wide range of equipment that is matched by the time and human resources to manage it. We develop products with various added values, such as easy-to-continue costs, easy-to-take medicine, and caring for the environment through the reduced use of packaging materials.
Possible dosage forms, packaging, production facilities, and production capacity
The ability to produce a wide variety of products in small quantities is a key feature of our company. We can handle mass production from 100kg lot size to dozens of times larger sizes. By devising dosage forms and packaging design, production costs, delivery time, and delivery costs can also be reduced. You can look forward to proposals that only a company with extensive facilities and expertise can provide.
●> Granule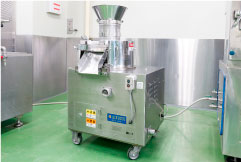 ●> Capsules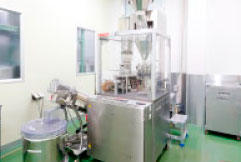 ●> Tablets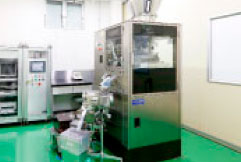 ●> Tablets (sugar-coated and coated tablets)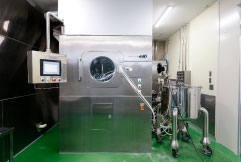 ●> Divided powder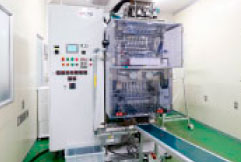 ●>  PTP packaging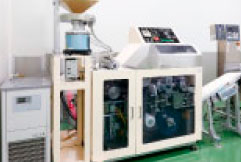 ●> Jars and bottle containers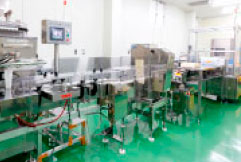 ●> Pillow type packaging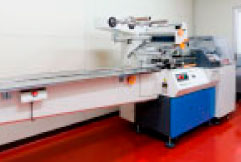 ●> Aluminum bags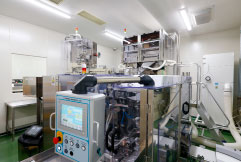 ●> Various individual packages
Inspection system
Educated workers carry out manufacturing according to appropriate work procedures and instructions based on SOPs. Multiple inspections, such as foreign object inspection with X-Ray, metal detectors, and automatic visual inspection machines, are used to ensure safe and secure manufacturing.
Flow from product development to sales
After listening to your requests, we work from prescription design to patent searches. We offer a wide range of assistance—from raw material selection and prototyping to stability testing and application work—to consider various packaging forms, designs, and naming possibilities.
Please feel free to contact us through our website or by phone.
Signing of contracts
We will sign nondisclosure agreements and contract development agreements.
Discussion of specifications
We will discuss the dosage form, packaging specifications, and overall schedule with you.
Submission of quotes (rough estimate)
We will provide you with rough estimates on product development and products.
Prototyping and stability testing
We will conduct preliminary prototyping, main prototyping, and stability testing.
Submission of final quotes
We will submit a final quote.
Application and approval
We conduct validation, application for approval, and application for a GMP conformity survey.
Actual production
Contact us
For inquiries, please fill out and submit the form below.
(※) Required